Today marked the 50th anniversary of the earliest recorded firebombing operation in Australia with a commemoration held at the original aviation base in the regional Victorian town of Benambra.
Following on from a low-key 25 year anniversary event held at the very remote Snowy Range airstrip in 1992, the anniversary was marked by a historical photo display and unveiling of a new historical sign at the North-East Gippsland site today. The event was attended by past and current airbase staff.
The first aerial drops of Phos-Chek retardant was carried out by two Piper Pawnees contracted from Alpine Aviation of Benambra on a small lightning-strike fire in north-eastern Victoria.
The pilots leading the first firebombing operation in 1967 operation were Bob Lansbury and Ben Buckley. The duo, now both in their 80s, still live in the Gippsland region and are in touch today. They also both continue to fly.
Mr Lansbury said the first firebombing operation was quite unique and advanced for its time.
"It was interesting and unusual. What we did in those days was quite effective," he said.
"We saw lightning in the area, and we knew it was going to happen. We were ready to go. We only had small aircraft of course, but we were quickly on the job. We lived in the area, Benambra and we were right in the middle, so we knew it."
The second pilot, Ben Buckley had a history in super phosphate operations, and had started aerial bombing tests two years earlier than the first operation in 1967.
"I understand it was the first official firebombing effort in Victoria – and Australia. It wasn't like today's machines with their huge loads, but once we'd done it we knew what we were doing,'' he said.
"We'd dump on the flanks and then across the head of the fire. The fire would burn up to it, but the Phos-Chek would supress the burn, able to slow it right down, and then the ground team went in to make it 'safe' afterwards.
"We had no radios then, Bob Lansbury and I, we just kept going back with another load that day, until it was done. Lansbury was an engineer before becoming a pilot, and he helped me with my Pioneer 300 recently."
The duo were industry pioneers. That first firebombing operation on 6 February 1967 lay the foundation for what has become an efficient and effective firefighting method used across Australia and the world today.
Aerial bombing has become an integral part of our firefighting strategy in Victoria and will continue to be used into the future to provide immediate response and support our firefighters on the ground.
~ With thanks to NAFC and James Kightley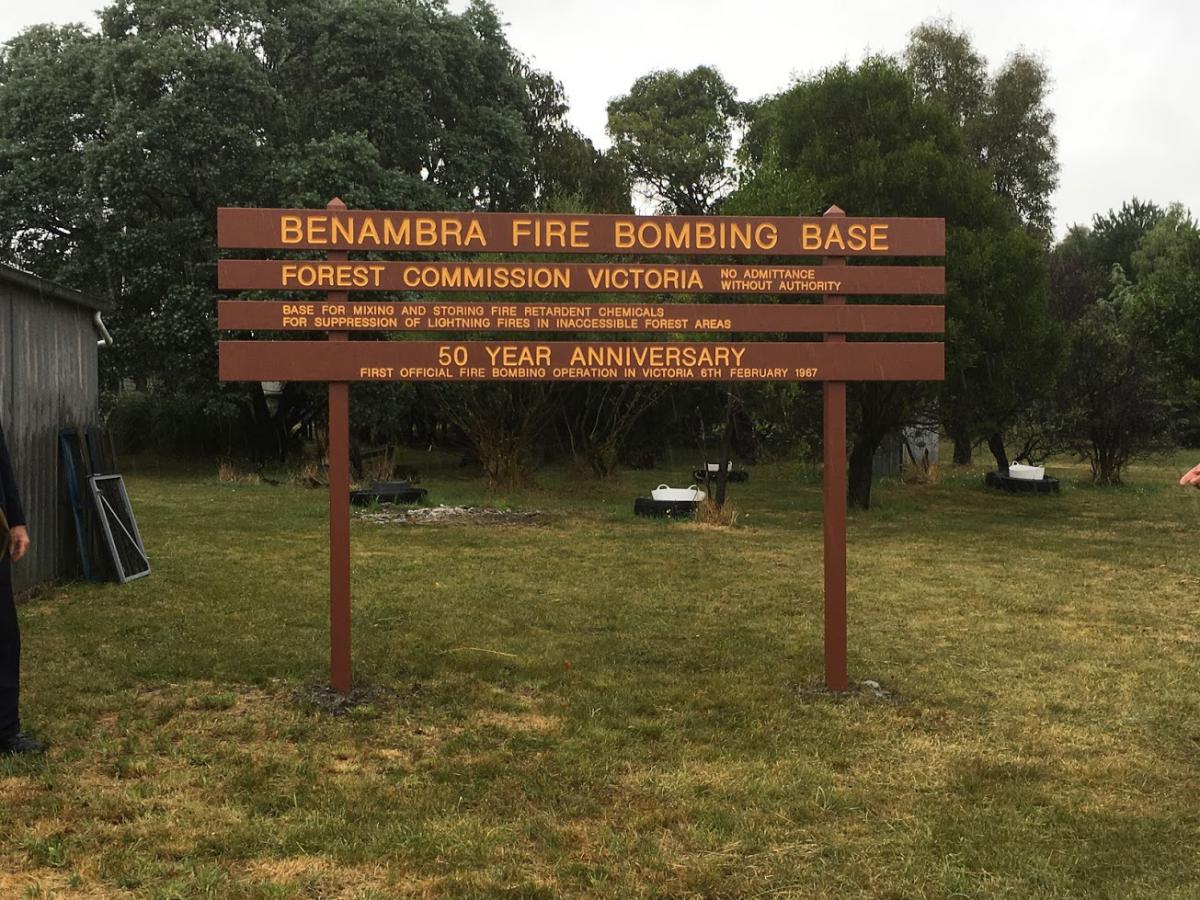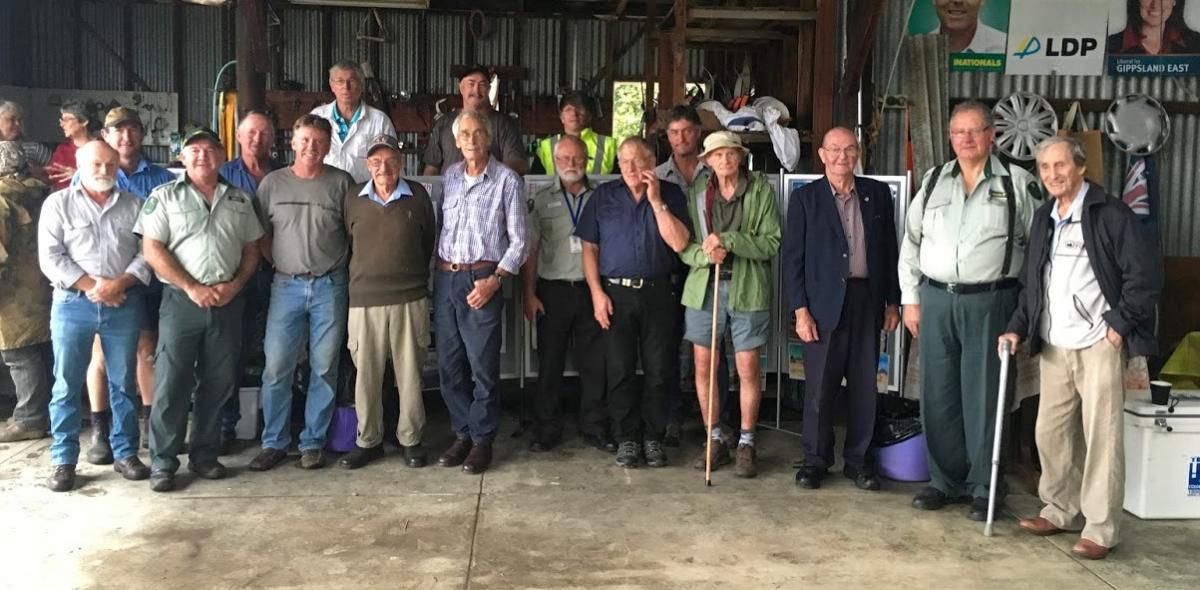 Front row (left to right): Colin Sedgman, Stuart Kingston, Mick Gribble, Ben Buckley, Keith Davidson, Ben Rankin, Neil Hodge, John Morrow, Noel Fraser, Tim Crawford, John Armit
Back row (left to right): Glenn Adams, John Cook, Dave Simpson, Laurie Jones, Russell Budge, Nick Sargant