A contingent of 16 Victorian emergency management personnel will fly to the United States via Sydney today to assist in managing out of control fires along the US west coast.
Eight members from Department of Environment, Land, Water and Planning, four members each from CFA and Parks Victoria will join crews from New South Wales, Western Australia, South Australia and Queensland who will be briefed before flying to Boise, Idaho on Friday.
The Victorian group are part of the 188-member Australian and New Zealand contingent who will form a 42-day deployment and will assist US crews in California, Oregon and Washington State.
State Response Controller Andrew O'Connell said this small but important Victoria deployment would provide relief for US crews across a range of specialist roles.
"In Victoria we have exceptionally trained incident management teams, who will take up a range of roles including helicopter managers, field liaison officers, safety officers, strike team leaders and divisional commanders.
"Our strong and ongoing relationships with the US mean we are able to share personnel, skills, knowledge, equipment and technology in emergencies.
"The deployment will allow our crews to gather valuable experience to bring back home ahead of Victoria's summer season."
Fire activity across the US continues with around 140 large fires burning nearly 513,000 hectares across 14 states.
Three Victorian personnel from CFA, SES and MFB are also deploying to Greece today to assist in impact assessments in the fire-affected areas. Victorian personnel will join the Australian Governments Disaster Assistance Response Team, made up of members from Fire and Rescue NSW, who are currently on rotation. This will be a 10-day deployment to Greece.
Planning is also underway for a deployment of Victorian personnel to Canada after a formal request for assistance was received. Canada is also experiencing significant fire activity in Ontario and Quebec and in British Colombia.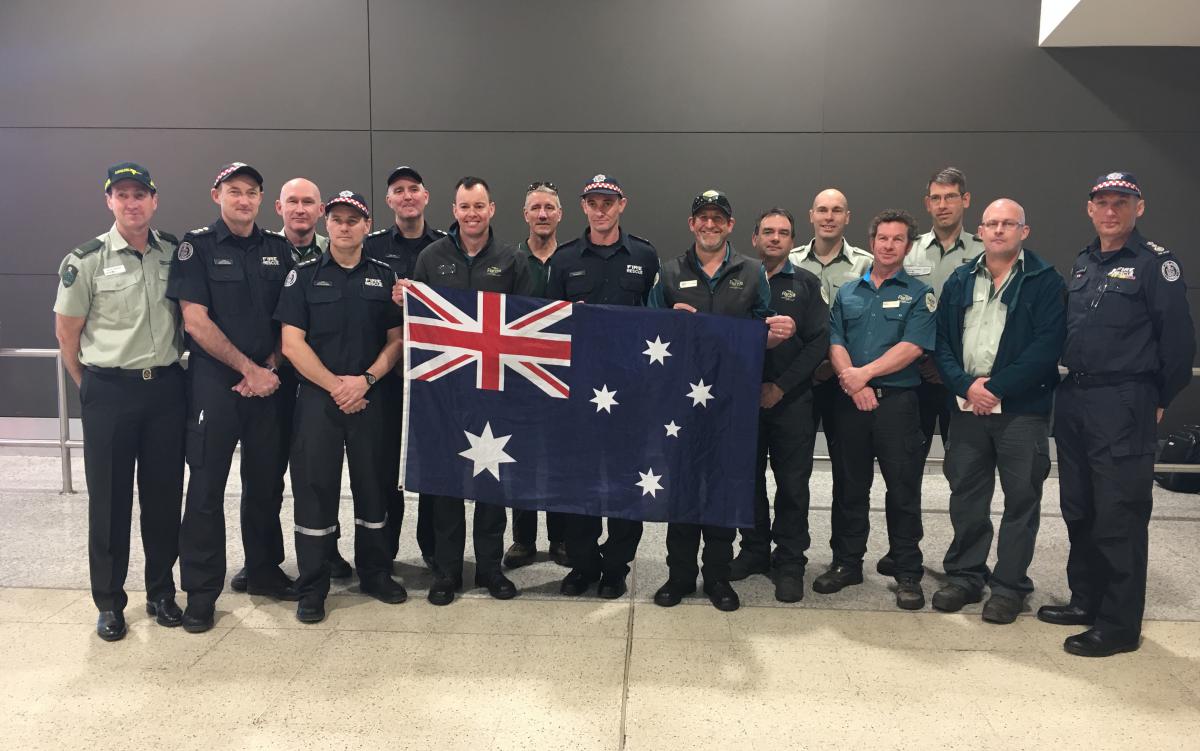 The Victorian contingent of the United States deployment were farewelled by Forest Fire Management Chief Fire Officer Darrin McKenzie and CFA Chief Officer Steve Warrington at Melbourne Airport.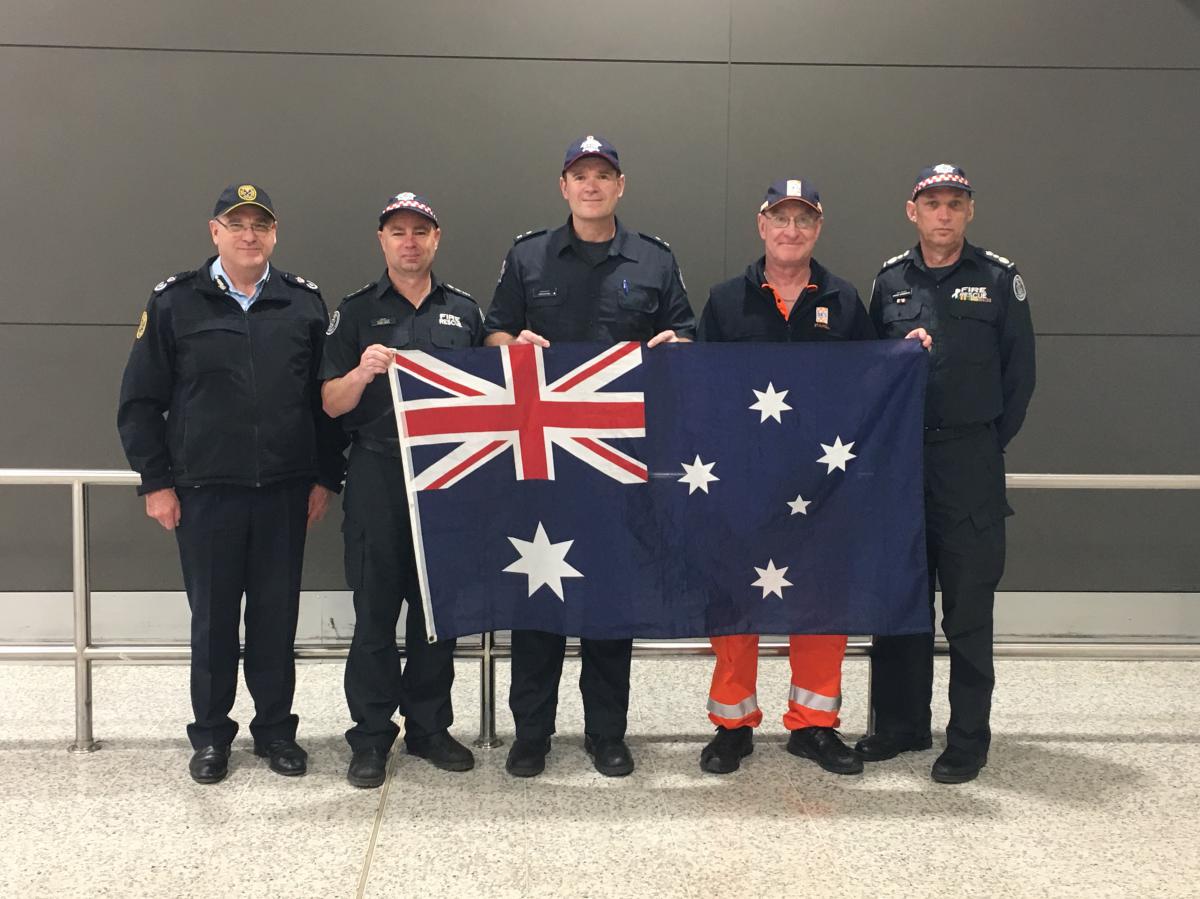 SES Deputy Chief Officer Mark Cattell and CFA Chief Officer Steve Warrington farewelled the Victorian personnel from SES, MFB and CFA deployed to Greece.